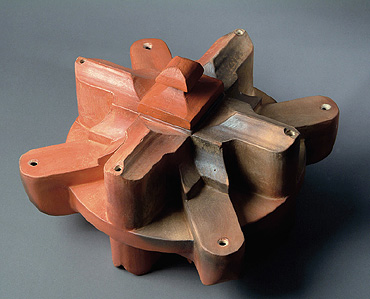 In 1999, Maria Grazia Lungarotti, President of the Lungarotti Foundation, which runs the Olive and Oil Museum in Torgiano, asked me to create an object for the museum based on the theme of oil lamps.
Beginning in the very distant past, the oil lamp was for an extremely long time an object in which oil had an important role as a source of light.

The theme excited me, and my work on a single object gave birth to so many objects that in 2000 they were displayed in the foundation's exhibition rooms.